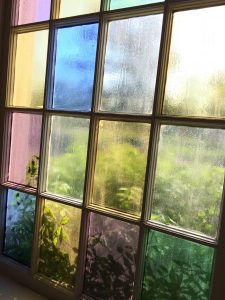 View our current Calendar Of Events
Week of Sunday, January 17, 2021
Sun 17

10:45 a.m. Virtual Worship Service (a link to view will be provided)

Mon 18

FPC Office Closed in Observance of Martin Luther King, Jr. Day

Tues 19

 

Wed 20

7:00 a.m. Men's Breakfast at Rudy's (if open for seating)

6-7:30 p.m. Midweek Oasis via Zoom

Thurs 21

10:30 a.m. Faith Discussion

11:45 a.m. Lunch Bunch at Culver's (if open for seating)

Fri 22

 
Sat 23
 
Office Hours:
Staff are currently working remotely from home until further notice. Please call Pastor Renee on her cell if you need to speak with someone.  Or email her at rev.reneemeyer@gmail.com or the church staff at fpcmurray@hotmail.com and we will respond to you the same day.
8/25/2020
In its regular monthly meeting in July 2020 the Session of FPC, on the basis of medical advice, voted to postpone the opening of in-person worship services due to the significant increase in COVID-19 cases in Western Kentucky and Calloway County. Session will reexamine the possibility of beginning in-person worship on a monthly basis. The session did not meet in August, but due to COVID numbers rising substantially, we continue to meet virtually for worship.
On August 30th we will have our 2nd live Zoom worship. If you would like to be included in this, please send us an email and we will include you in our email link sharing later in the week.
Staff is currently working remotely from home.  If you need to reach someone, please call the pastor.
All visitors and staff will be required to wear a mask at all times until further notice.
Please refer to the policies below for more information:
The following policies, put in place by Session Elders of FPC, are based on the guidelines put out by our state and government officials.  We hope that a spirit of grace and concern for our neighbor will abound as we strive to keep everyone safe and healthy during these uncertain times.
At this time, in-person worship has been postponed. An outdoor parking lot service will be offered the first Sunday of the month at 8:00 a.m. Participants will remain in their vehicles. Communion will be served; participants will need to bring their own elements.
When in-person worship resumes, we will offer two worship times on Sunday mornings: 9:00 and 11:00 am. Session members will contact church members to determine their preference, however we will ultimately have to make worship time assignments for each individual family unit so that proper social distancing is maintained and we stay within the limits of how many people may occupy the church building at one time.  These are guidelines for reopening churches as determined by the state/CDC and are also being recommended by our presbytery and denomination.
We will live-stream and record the 11:00 worship for those who feel they shouldn't attend in person worship.
Masks covering both the mouth and nose must be worn at all times while in the church building. Remember this is to protect your neighbor. People are most contagious 2 days before they develop COVID-19 symptoms.  If you do not have your own mask the church will have some available. 
There will be no choir or congregational singing for the next 3 months because this can spread droplets of the virus up to 20 feet. There will be no use of wind instruments either. We will have the piano and soloists only.
There will be no nursery or Children Worship & Wonder at this time. Children will need to sit with their families in the sanctuary. We will resume these as soon as we feel it is safe to do so.
There will be no Sunday school due to the necessary cleaning required between services
No food or drinks are to be made/served at church.
We will reopen the church on June 1st to non-worship meetings and activities, contingent upon there being no significant increase in the local COVID-19 cases. Groups will be limited to 10 people and each group will be asked to follow these disinfecting guidelines developed by session.
Members, participants must wear masks.
For folks who will be unable to join us, we will continue to upload to our website and on Facebook a weekly online worship service from Pastor Renee that you will be able to watch in order to worship with us remotely.
We will continue to monitor things and may change plans and policy, as needed, to keep everyone safe and healthy.